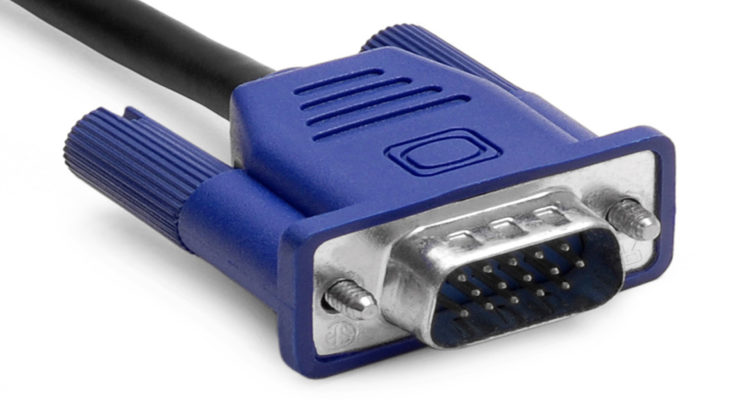 One of the more common compatibility problems is getting a new laptop to connect and communicate with older VGA monitors. People buying a laptop for personal use go ahead and buy a new digital monitor. However, businesses often have to live with older monitors or projectors due to budget constraints. Then it's up to the IT team to connect DVI-D to VGA and make it all work together. Even more challenging is when you have to connect a DVI or HDMI player to a VGA monitor and send audio out to speakers.
DVI-D to VGA Converter
A DVI-D to VGA digital to analog converter is one option for converting DVI-D input from a laptop or PC so the signals display on an analog VGA monitor. This situation often occurs when an organization has an older projector used for presentations. The digital signal has to be converted into analog in order for the signal to display properly from the analog projector. A DVI-D to VGA converter eliminates the need to buy costly new projector units.
This type of device has a DVI 24 pin female input connector and a 15 pin, D-sub male output connector. In most cases additional power supply is not required, but it is always a good idea to confirm that with the support technicians.
Features of the DVI-D to VGA Converter
Other features of the DVI-D to VGA converter include easy installation, plug and play (no additional software or device drivers are required) and compatibility with any …
Read More