No two repair companies are ever exactly the same. This is especially true when it comes to repair services for commercial and industrial electronics. As such, when searching for a new service provider, there are four, essential factors that businesses should always check for.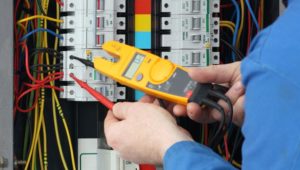 Rapid Turn-Arounds
The longer that critical business equipment is out of commission, the more likely you are to miss out on profits and conversions. In fact, the availability and reliability of certain commercial electronics can even play a role in determining your company's level of overall customer satisfaction. As such, although popularity can be a sure sign of a reputable and trusted business, you don't want to waste your time with a company that's constantly inundated with service requests unless this business is sufficiently staffed for handling them all within a reasonable amount of time.
Niche-Specific Experience
Commercial electronics can vary significantly in form, function, and maintenance and repair requirements from one industry to the next. This makes it best to work with businesses that either have a niche-specific focus, or a goodly number of specialists in-house. This way, you can trust that the commercial electronics repair service you hire is well-familiar with the nuances of the equipment your business uses.
Solid Guarantees
Every ethical repair service is more than willing to stand behind its work. This willingness should be verifiable through a written agreement that is either included in your service contract or written directly on your estimate and invoice. You can …
Four Things To Look For When Choosing A Repair Service For Commercial Electronics

Read More